Welcome to our home!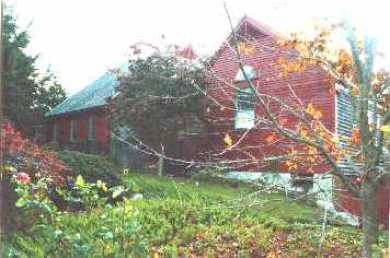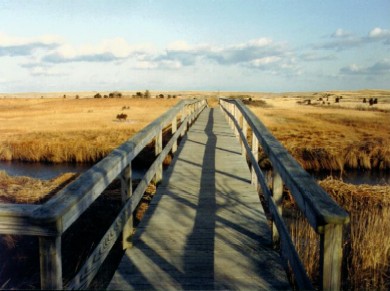 General:
Spacious modern Cape on Gosnold Rd in Pochet Association area. Stroll to Nauset Beach over the private association bridge (seen above), or park in private parking at the beach. Put your kayaks in Pochet Inlet on the way to Pleasant Bay or relax and barbeque on the wrap-around deck.
Fully equipped 4 BR home (1 King, 1 Queen, 3 twinbeds)with new bedding and linens.
An ideal vacation spot for you and your family.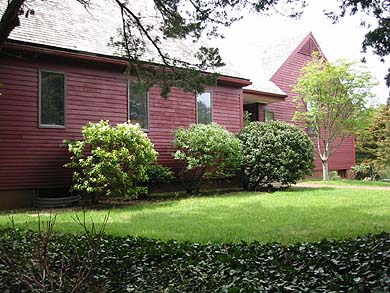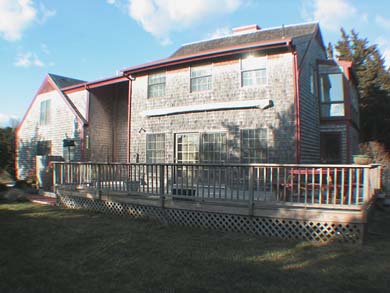 Outdoor shower surrounded by flowers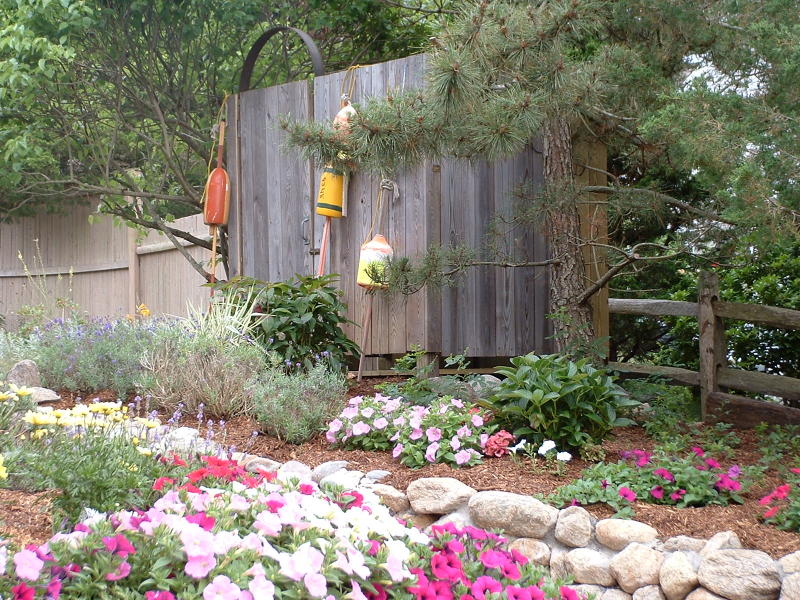 First Floor
Dining Room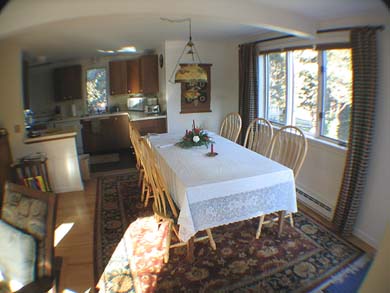 Dining Room: Furnished for 8 person elegant dining.

Living Room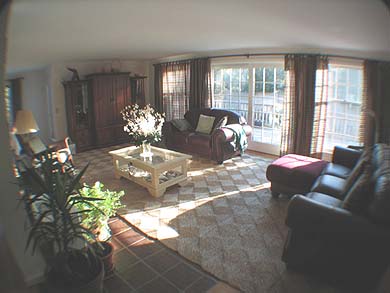 Open floorplan nicely integrated with outdoor living on the outsized deck. Large windows everywhere say: " It's the outdoors that counts here.." House is well supplied with board games and reading materials for that possible rainy day. Bose surround sound system and entertainment system with TV and DVD player. High speed wireless internet access available to those with wireless card and personal laptop computers.



Large new bookcase to house hundreds of books and reading materials.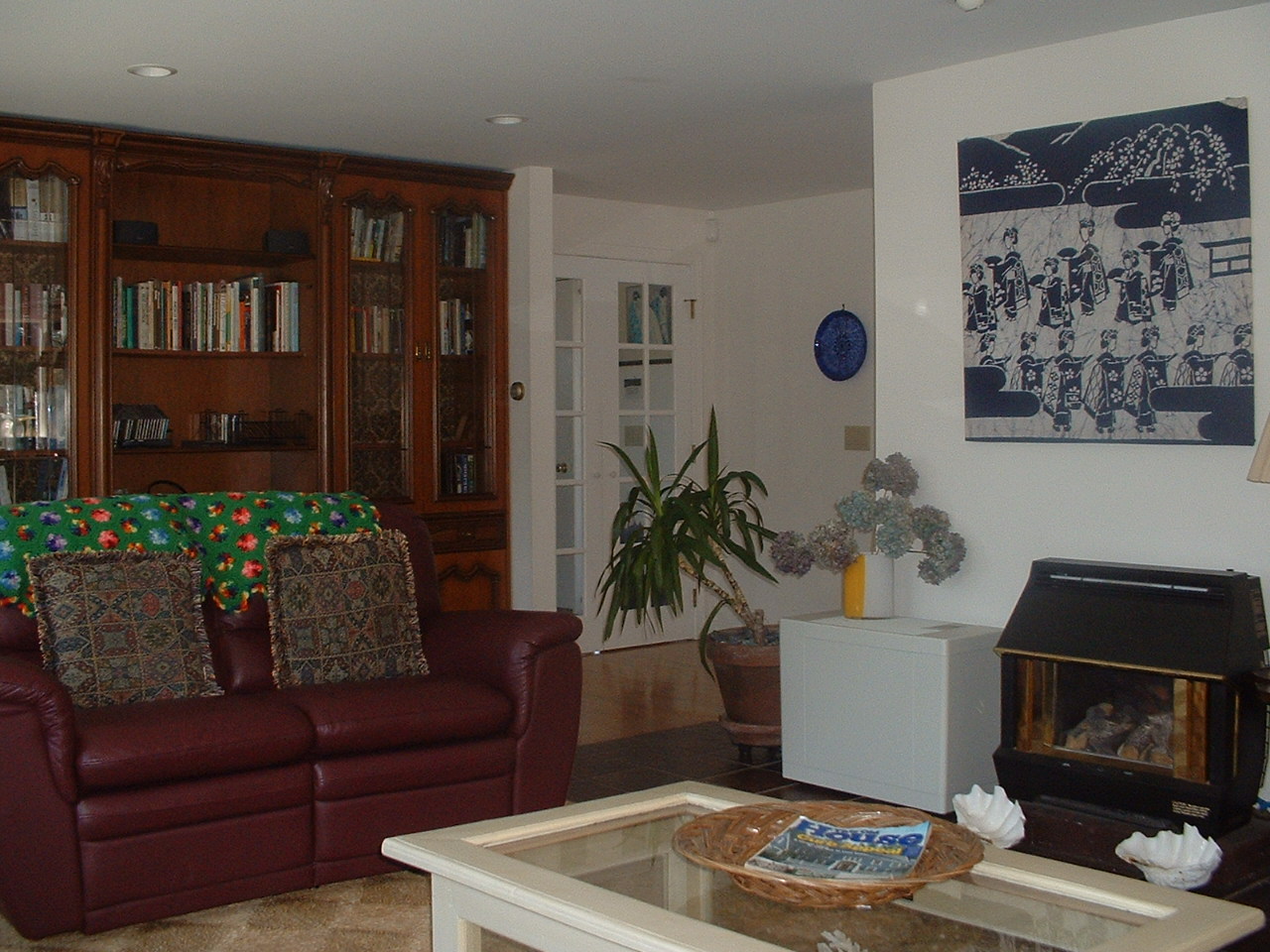 A peak at the ocean, to check the tides and admire the waves of the mighty Atlantic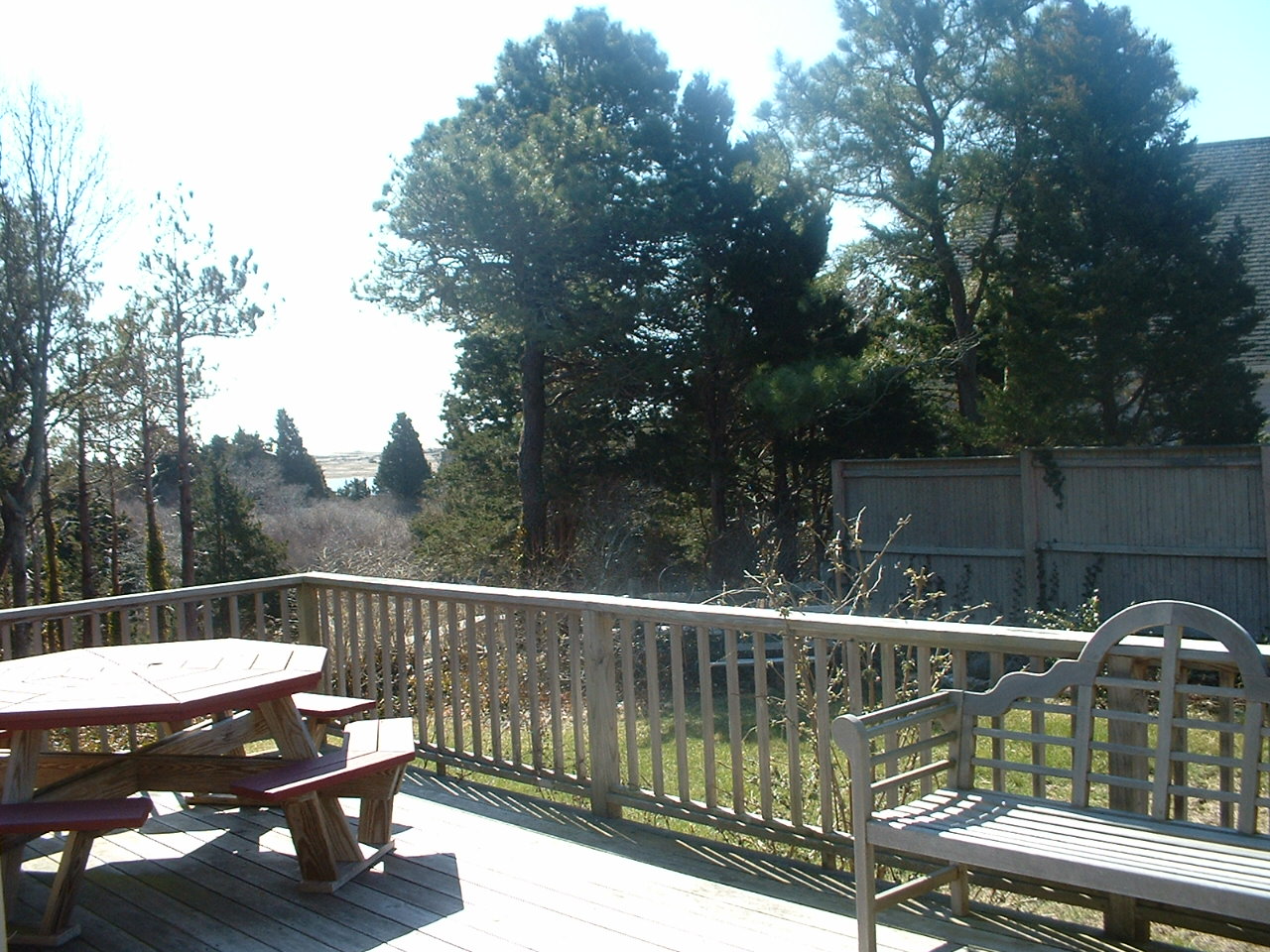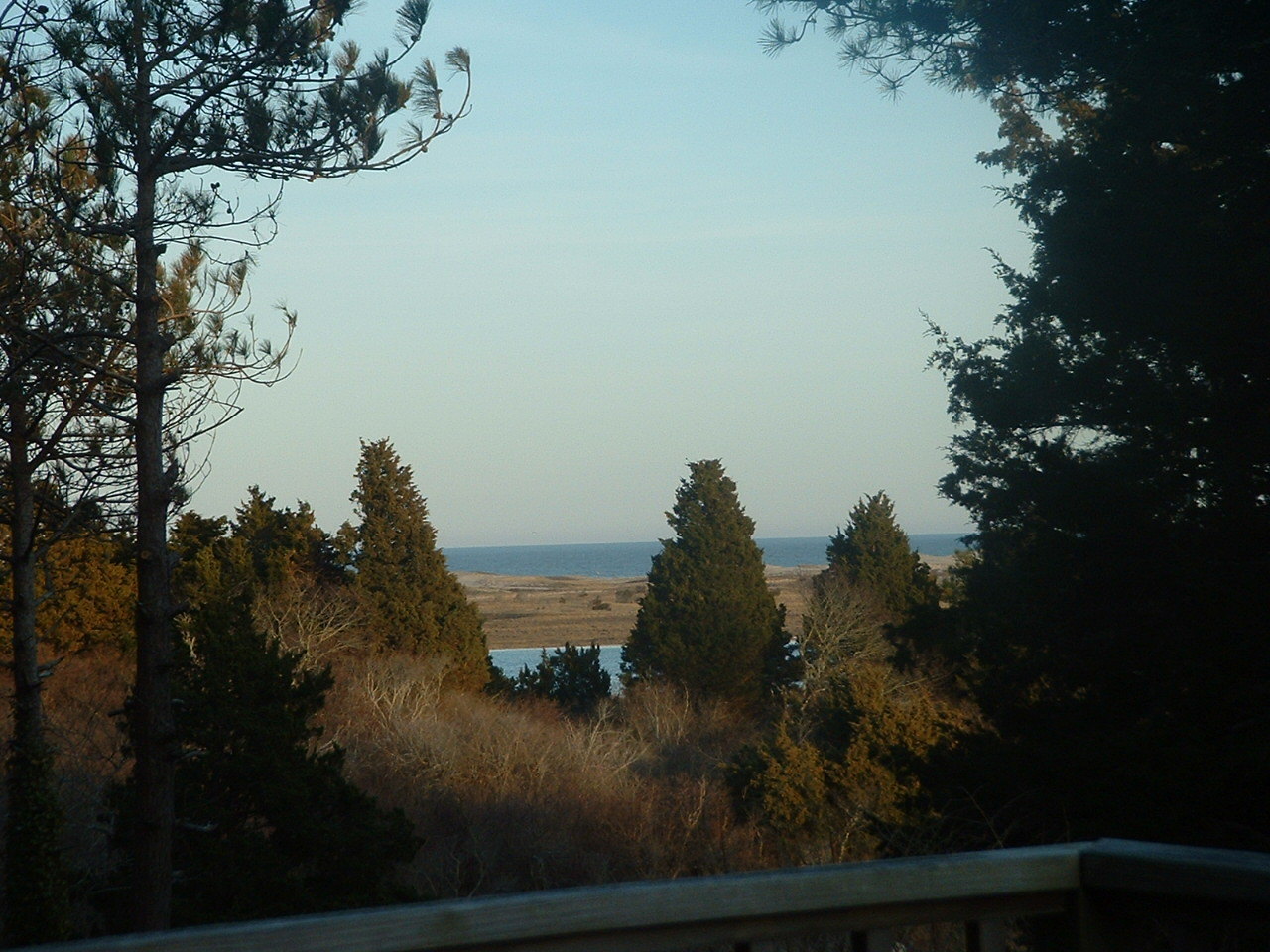 Master Bedroom (Upstairs)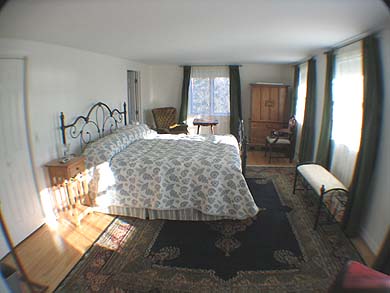 Furnished with plush king-sized bed. High quality linens and towels provided. Adjacent to private bath with jacuzzi tub and sitting area with a nice peek of ocean dunes and Pleasant Bay inlet. Truely a retreat within a retreat.

Kitchen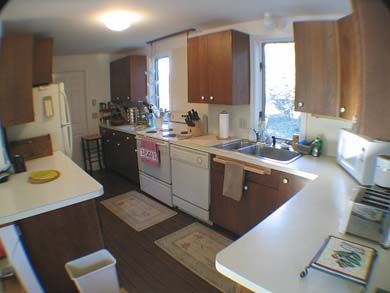 Kitchen: Adjoining the Great Room. A chef's delight. Fully equipped with new dishware and utensils. Electric stove, oven and microwave.
Utility Room: with washer and drier, ironing board for your convenience.

Second, third and fourth bedrooms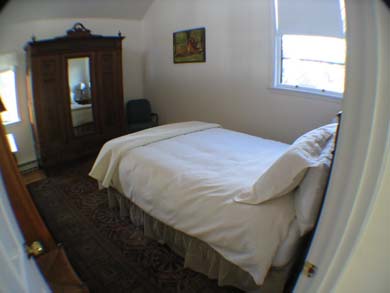 Two first floor bedrooms with their own full and half bath: one with queen size bed ( for a couple of adults) and the other with two twin beds.
Kids have their separate space, so they can have a great time and noise is not a factor
Fourth small bedroom on second floor for a single person.
There is a two car garage and an outdoor hot water shower for your enjoyment after visits to the beach.

The gorgeous view of the Bay from the Deck!
To reserve the most relaxing vacation you have ever had, call Herman Vandevenne at (781) 891-1483 or his son Rik Vandevenne at (919) 452-7799